Board meetings are held monthly. To be heard by the board at our monthly meetings, please contact the Executive Director or Board Secretary.
---
Your 2021 Greater Wasilla Chamber of Commerce Board of Directors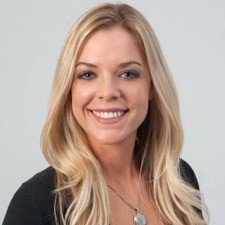 Kelsey McLeod – Board President

Elite Real Estate Group
Kelsey was born and raised in Kenai, Alaska. She graduated from the California State University of Sacramento with a Bachelor's of Science degree in Dietetics.
After graduation, she moved back home to Alaska and obtained her Real Estate License with the dream of selling commercial real estate all over the State of Alaska. She began working for Jack White Real Estate in March of 2015 and has since then focused her time and effort on learning the investment and commercial side of real estate.
Her favorite part about working in the industry is forming lifelong relationships with her clients and helping them reach their real estate and financial goals. During her free time you can find her outdoors; fishing, hunting, hiking, flying, and taking advantage of everything that our great state has to offer.
---
Joseph Gugel – Board Vice President
RMG Keller Williams Real Estate

Joseph is a lifelong Alaskan, born in Homer and raised in the Valley. He has worked as a commercial fisherman for over 20 years with 8 years running operations and managing crew.
Joseph has been working in real estate for close to two years. While he does not have a long business background, he feels he has developed great skills in working with a very diverse range of people throughout the 14 different jobs that he has held.
"In all of my experience I have become a forward-thinking, team-oriented, problem-solving member of anything that I get behind, and I am honored and blessed to have this opportunity."
---
Brian Headdings – Board Treasurer

Matanuska Valley Federal Credit Union
(Bio pending)
---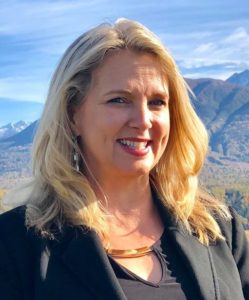 Staci Yates- Board Secretary
MyHouse
Staci Yates has been a Valley resident for the past 16 years.  She has been a member of the Greater Wasilla Chamber of Commerce for the past 3 years and currently is serving as Secretary on the Board of Directors and serves on the Special Events Committee.   She also is on the Advisory Board for My House and on the Hospitality Committee for Valley Board of Realtors.
Staci's love for her community has led her to raise support and awareness for several local non-profits, such as My House, Mat-Su First Responders, and The Children's Place.  She has also helped create Mat-Su Title's Annual Canoe & Kayak Regatta in 2018, whose profits benefit the Mat-Su community.
Staci's hobbies include hiking, kayaking, camping, fishing, and enjoying life here in Alaska with her six beautiful children.
---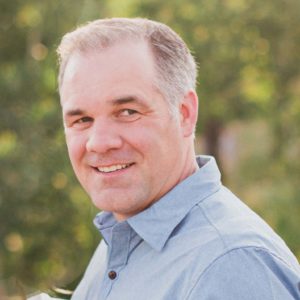 Court Griffin – Director at Large
Count On LLC–Accounting Business Consulting and Tax
My family and I have chosen to live here in the Valley because we value our great state and especially the individuals here in our community.
With Count On, for the past seven years, I have supported countless businesses with accounting, business consulting, and taxes. Personally, I have started and run several companies that employ and bring money into the state.
My goal is to help those around me become better at whatever they do. By serving in our community we can work together to bring success home.
---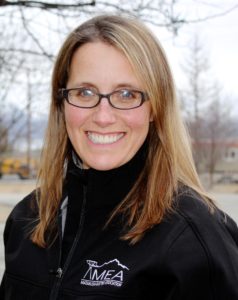 Julie Estey – Director at Large

Matanuska Electric Association
Julie Estey is the Director of Public Relations at Matanuska Electric Association.
Before joining MEA, Ms. Estey was the business director for the Alaska Center for Energy and Power, an energy research group at the University of Alaska Fairbanks focused on improving how Alaskans generate and distribute power.
Julie has also worked as the Executive Director for the Yukon Quest in Fairbanks as well as a management consultant for Anderson Consulting in Dallas and Chicago.
She moved to Palmer in 2010 where she lives with her husband, two crazy boys under 5, 12 sled dogs, and one very patient cat.
---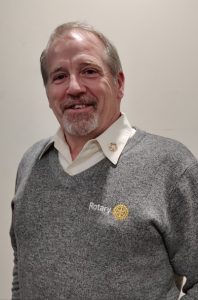 Marty Metiva – Director at Large
Extreme Fun Center & The Valley Cinema
For the past 5 years I have been the Director of Alaska Operations for Coming Attractions Theatres, Inc one of the top 40 Movie Theatre companies in North America. My responsibilities range from cleaning toilets to budgeting and overseeing daily operations of our Alaska Operations. Prior to my current position, I was in the Economic Development field as the Executive Director of Mat-Su RC&D our local ARDOR.
I moved from Michigan to Alaska 17 years ago and have never looked back. With over 25 years in the hospitality industry, and 20 of those as Director of Regional, and then National & International Sales Director for The Delta Queen Steamboat Company in New Orleans, I bring a passion for marketing and closing the sale!
Upon landing in Wasilla, I immediately hit the ground running wearing multiple volunteer hats for the Great Wasilla Chamber of Commerce, (my wife was the Executive Director at that time 
). I have been on the frontline of multiple events for the Chamber over the year- King Salmon Derby, Murder Mystery Train, Iditarod Days, Winter Fest & Mushers Ball, the 4th of July Parade, and a Chamber Ambassador, to mention a few.
My drive for helping our community doesn't stop with the Chamber. I have also had the honor of serving in various positions with other great organizations. Some of my most memorable accomplishments include; Wasilla City Council, President of Mat-Su Miners, Mat-Su CVB Foundation Board Member, Mat-SU CHARR Board Member, Christmas Friendship Dinner Board Member, a Founding Board Member of Battle Dawgs, Volunteer Director of Mat-Su Special Olympics, and Founder of the Mat-Su Polar Plunge.
I am a "roll up your sleeves and jump in" kind of guy, and I believe that my passion for our community makes me an ideal candidate for the Greater Wasilla Chamber of Commerce Board of Directors.
The age-old question in the Economic Development world is: which comes first, Community Development or Economic Development? I believe the Chamber of Commerce is the conduit to both. I would be honored to help the Greater Wasilla Chamber of Commerce make Wasilla "The Economic Engine of South-Central Alaska"!
---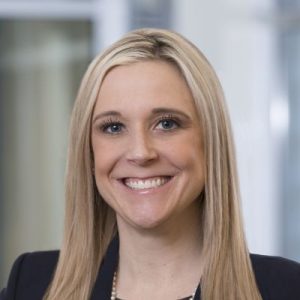 Veronica Pillans – Director at Large
First National Bank Alaska
(Bio Pending)
---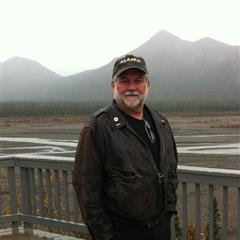 Eddie Ezelle – Director at Large
MatSu Food Bank
I came to Alaska in 1973 to visit and am still trying to decide if I want to stay.
I have been the Executive Director of the MatSu Food Bank since 2008. Prior to that, I worked for Wien Air Alaska (retired) and Alaska Airlines
(retired) for 35 years. Retirement is not all it's cracked up to be!
I worked in the airline business for 35 years. My wife Sheila of forty-four years enjoy traveling when we can, but between her business and my work
at the MatSu Food Bank, it keeps travel to a minimum. We enjoy camping and fishing with friends and visiting our son and his family, including our
new grandchild, in Canada.
I have lived in the Valley for 28 years and have served on many boards in the past including The Greater Wasilla Chamber of Commerce. I currently
am a member of Susitna Rotary, Pioneer Igloo 31, and serve on the GAC (Government Affairs Committee) of this chamber.
I look forward to serving you through the Chamber to help promote the greater Wasilla area.