Let your Chamber Membership work for you! Develop new business relationships, elevate your business' reputation, pick the right opportunity for you, be "in the know", increase your business's visibility, support your community, network with like-minded professionals, find trusted business partners, enjoy exclusive members-only discounts, and programs with fellow Chamber members, and so much more!
The Greater Wasilla Chamber of Commerce has been a keystone in building a community that supports and promotes businesses of all sizes. From small home-based businesses to large national corporations, we are here for you!
The Wasilla Chamber offers these exciting tools as part of your core membership, designed to help you succeed.
Meet and network with your fellow chamber members for lunch. Whether you are new to the area or have done business here for decades, there is always an opportunity to meet a new client, develop a new relationship, or find a new program partner at our chamber luncheon meetings. Upcoming meeting dates and speakers can be found on our events calendar. 
How? Arrive at Evangelo's between 11:30 am and 12:00 pm on the 1st and 3rd Tuesdays.
Luncheon Business Spotlight
Showcase your business with a 5-minute 'member spotlight.' Present a slide-show, play a game, have some fun with it! This is also your opportunity to place print material at lunch tables for that meeting.
How? Contact Chamber Staff to schedule your Spotlight.
Chamber Luncheon Announcements
Each GWCC luncheon offers several 1-minute announcements so you can let other members know what is happening at your business or organization.
How? Sign up at the check-in desk when arriving for a meeting.
Be a Luncheon Greeter
Greeter service at GWCC luncheon offers you the opportunity to meet every chamber member attending that luncheon face to face. Hand out promotional materials, or just your business card to expand your network.
How? Contact our Chamber Staff to schedule as a Greeter.
Luncheon Door Prizes
Donate door prizes for our split-the-pot drawing to show off your company's products or services. Keep your business name and brand in front of potential new customers. Every donation puts your name in the box for our bi-weekly Featured Member drawing.
How? Drop off an item at the check in desk when arriving for a meeting.
Weekly Newsletter
We email a weekly E-news newsletter to over 800 business owners and managers. Tell the community what new and exciting things are happening in your world. You can add your email address to the E-news mailing list on our website.
How? Email your info to Chamber Staff by Wednesday at noon.
Membership Mailing List
As a member, you can receive a list of every other chamber member and their contact information in either Microsoft Excel format, or as a PDF file, formatted for printing on standard Avery 5160 (InkJet) and 8160 (Laserjet) labels.
How? Contact Chamber Staff to be sent a current Membership list
Flyer and Brochure Distribution in the Chamber Office
We have thousands of people walk through our office for regional and visitor information each year. Make sure your brochure or flyer is available for distribution to other members, as well as residents and visitors waiting for the train. Additionally, we will include your business cards or flyers in the hundreds of Visitor and Relocation packets we mail out each year, as appropriate.
                              How? Drop your materials off at our office located at 1155 E Depot Rd in Wasilla.
Website Listings & Free Online Community Calendar
Our website receives over 100,000 unique visitors each year. Members receive three sub-category listings in our searchable online Directory. To get the most benefit, regularly make sure your address and contact information is up to date! Do you have an upcoming event, sale or seminar? Add it to our online community calendar.
                              How? Log into the Member Information Center today to update your listing or request a calendar addition.
Volunteer! Board of Directors, Committees & Events
Through our board and committee structure, the chamber addresses the important issues of public policy; business success and economic development. Volunteers make contacts with like-minded business professionals, gain valuable leadership experiences and receive increased visibility for themselves and their organizations. We also host several community and fundraising events throughout                                    the year. Expand your personal and professional network through volunteerism!
                              How? Contact the Executive Director for more information.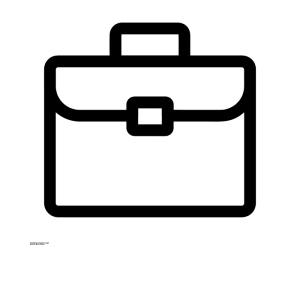 Job Postings
Get your job openings posted at no cost on the Chamber's website. Use the Member Information Center to post job openings on our job board. Additionally, you may post jobs on our Facebook Job Board - "Now Hiring - Wasilla". We also make monthly job postings from our members available job openings on our Social Media feeds.
                           How? Contact Chamber Staff for more information.
Networking & More
Cooperative advertising opportunities with Chamber media members
We advocate for you and your business at all levels of government on issues that affect your customers and bottom line
Consumer and business referrals
Member Mailing Lists and Labels for direct marketing
New business welcoming at Grand Openings and Ribbon-Cuttings
Spotlight opportunities to promote your products or services at luncheons.
Chamber Luncheon Meetings and weekly Chamber E-News keep you informed of trends, issues and opportunities
Sponsorship opportunities promote your business at Chamber special events.
And so much more that we don't have space to list here!
Contact your chamber office for more information, or to schedule a personal consultation to identify the benefits best for your business and marketing strategy.