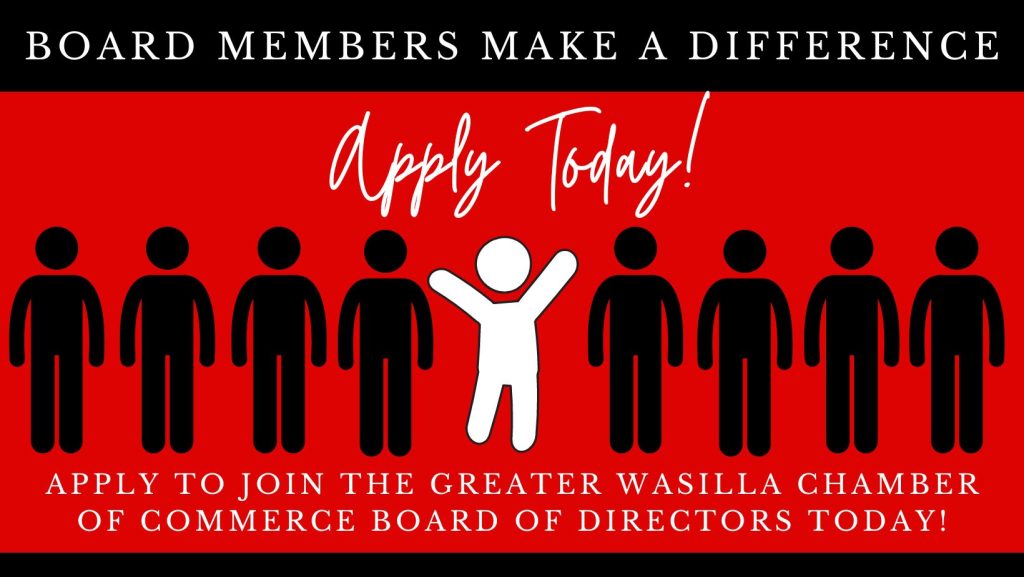 We need you!
The Greater Wasilla Chamber of Commerce Nominating & Governance Committee is currently seeking self-nominations from individuals* interested in serving on our Board of Directors.
Nominations are being accepted through November 30th, 2022.
Interested parties may complete the Board application which is available online here
Questions about Board services? Send us an email.
*must be a member in good standing to be eligible for Board service.