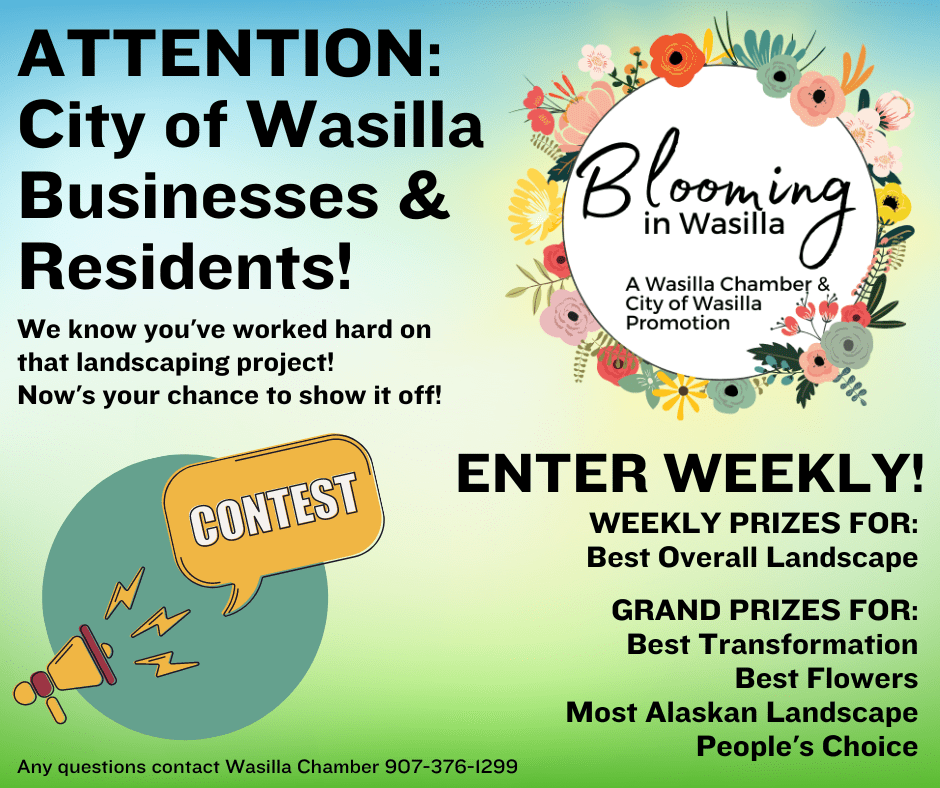 Don't Miss Your Chance to Shine in the Blooming in Wasilla Landscape Contest!
Hey there, green-thumbed enthusiasts!
Just a friendly reminder that the clock is ticking, and its time to get your entries in for the Blooming in Wasilla Landscape Contest!
If you haven't already, it's time to gather those mesmerizing garden snapshots and submit your entries!
Whether you've cultivated a flourishing flower garden, a serene rock retreat, or a lush urban oasis, we want to see your creativity blossom in our contest!
To enter:
Snap some stunning pictures of your captivating landscape. Show off the beauty you've nurtured with your own hands.
Complete the entry form here: https://form.jotform.com/232065178318154 and attach your photos.
Keep entering every week from now until the end of August!
Don't forget to check back to see if you've won! Keep an eye on our page for updates and winner announcements.
It's not just about the prizes (though they're pretty fantastic!), but also about celebrating the love for nature and fostering a tight-knit gardening community here in Wasilla.
Weekly winners receive gift cards to local nurseries and home improvement stores, but that's not all! All weekly winners automatically qualify for the Grand Prizes at the end of the contest—a chance to be recognized as the finest landscaper in town!
So let your garden shine and be a part of this blooming celebration!
Enter now and show us your green thumb magic!
#BloomingInWasilla#LandscapingContest#GardenGoals#GreenThumbMagic#supportlocal#supportlocalwasilla#cityofwasilla